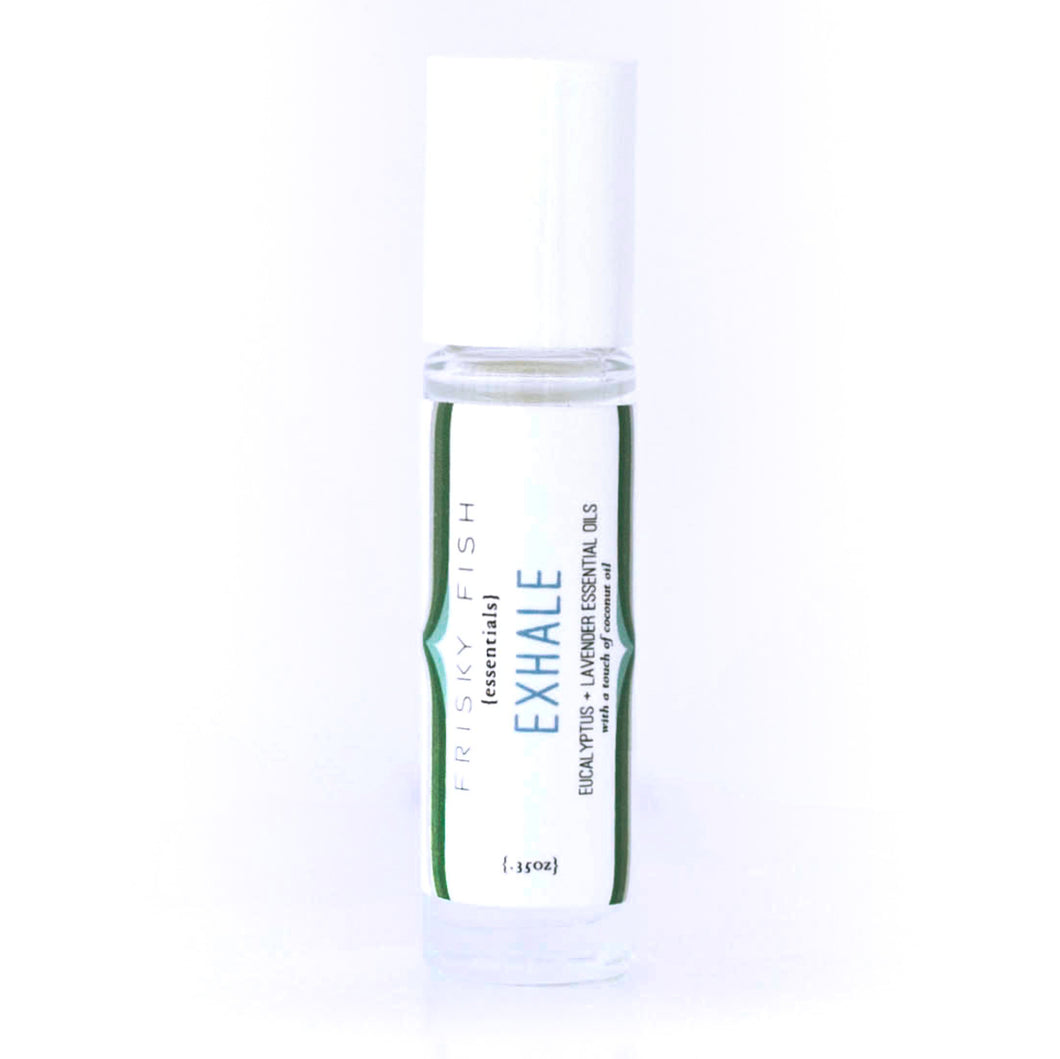 FRISKY FISH ESSENTIAL OILS {EXHALE}
Regular price $14.00 Sale
Have you ever wished you could experience the spa wherever you go? EXHALE brings you the benefits of lavender and eucalyptus essential oils In a convenient and beautifully labeled glass roll on bottle that fits easily in your purse for aromatherapy on the go.
Amazing for sinus relief, congestion and clearing out old subconscious junk, EXHALE is stimulating, penetrating and fresh.
Keep this sweet little glass roll on in your purse, gym bag or on your nightstand to experience the relaxing, therapeutic benefits of the spa wherever you are.
Frisky Fish essentials believes that essential oils should be accessible, affordable and playful and uses the finest quality essential oils.
10 mL, Vegan, Cruelty Free & Made in the USA